Konversationsunterricht – Mit Selbstvertrauen Deutsch sprechen!
Hast du Schwierigkeiten Deutsch zu sprechen?
Bist du es leid, dass Lehrer dir sagen, wie du sprechen sollst?
Möchtest du lieber mehr Zeit haben, um selber zu reden?
Suchst du nach einem Weg wie du tatkräftig an deinem Deutsch arbeiten kannst?
€9.99
€5.99*
* nur für kurze Zeit

Wir lernen uns kennen.
Einstufungstest
Lerne den Unterricht kennen.
Unterrichtsplanung

Unser Konversationsunterricht folgt der 75% / 75% Regel:
mindestens 75 % der Unterrichtszeit wird gesprochen*
davon sprichst du mindestens 75 % **
* Zum Unterricht gehört auch die Korrektur deiner Hausaufgaben und natürlich haben wir auch Zeit, deine Fragen zu beantworten. ** Die Gespräche folgen einem natürlichen Rhythmus, wobei du im Mittelpunkt stehst.
Du bist in deinem Alltag nicht mehr auf die Hilfe anderer angewiesen, sondern kannst alles selbst erledigen!
Du hast keine Angst mehr Deutsch zu sprechen.
Du wirst merken, wie viel Spaß es macht Deutsch zu reden!
* zeitlich begrenztes Angebot
Was unsere Schüler berichten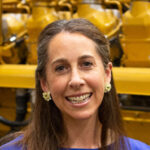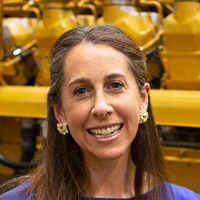 The opportunity to speak with Britta every Friday for the past 18months has been a gift! My German has improved and I truly anticipate and look forward to each session. The range of topics about which we chat is diverse. Britta is interested in a range of ideas and concepts which always gives us lots to discuss. She is committed to personal growth just as each of her students also… Read more "I truly anticipate and look forward to each session"
PIPER FOSTER WILDRER
USA

magicGerman is a great website for learning German. The content is high quality and the activities are always fun. The website is well organized and easy to navigate. Britta is an excellent teacher and I always enjoy my lessons. First testimonial – 14. June… Read more "High Quality Content"
RON FOLTZ
Cincinnati - USA
Warte nicht länger und probiere es aus!
€ 98.00
€94
spare € 4.00
Monatspaket

€ 318.50
€289
spare € 29.50
Quartalspaket

Vorrang bei der Terminvergabe
€ 1225.00
€998
spare € 227

Jahrespaket

Vorrang bei der Terminvergabe

** Unterrichtseinheit (UE) = 45 Minuten