The benefits of learning German
Communicate your wishes easily to your German-speaking business partners.
Understand the needs of your German-speaking partners.
Differentiate between formal and casual speech.
Understand problems in cultural context.
You will be able to solve problems easier and forge a stronger bond with your partners.
Let Us Help You Get Better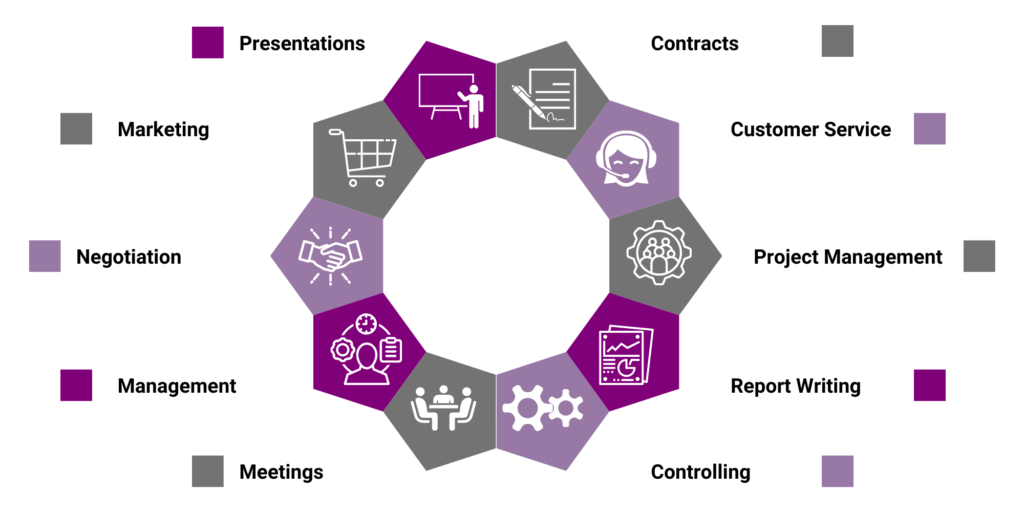 Our Business German group classes are for everyone who would like to improve their business communication skills on a regular basis.
Open Classes are 1-3 times per week, depending on the program.
We offer open group classes for professionals on all levels.
Please contact us for current offers.
Workshops are for all who have specific problems or topics and want a crash course. 
Topics we offer are: Presentations, phone or email communication, negotiation and much more.
Workshops are usually offered at weekends.
Please contact us for current offers. 
Corporate Classes
or Workshops
Our Corporate Classes and Workshops are for customers that have several employees that could share a class or workshop.
We can optimize the program for your company's needs.
The frequency of the classes can also be adapted.
Please contact us for a consultation.
Great opportunities lay ahead of you! We would love to be part of your German success story. Talk to us today!
Britta Friedrich will coordinate the courses. She holds a 4-year degree in Business Administration and has been helping people to communicate in German for many years. Ms. Friedrich has hands-on experience in management, human resources, Information Technology, sales, and marketing. 
Research shows that you will get the best results when trained by experienced professionals. You will learn from a team of professional coaches and teachers. Each team member will bring their strengths to maximize your success.