Moritzburg Castle in Saxony
Neuschwanstein is likely the most famous castle in Germany, but it is definitely not the only castle worth seeing. Moritzburg Castle in Saxony is a wonderful alternative with a lot to offer for both the young and old.
Moritzburg Castle - The castle complex that unfortunately was never finished
In 1542, Moritzburg Castle was built as a hunting lodge. Duke Moritz of Saxony built it in the Renaissance style and it soon became a place where many hunting parties were held. Starting 1742, the castle was rebuilt and a park landscape was created. Then elector Augustus the Strong wanted to build a "Temple of Diana." So the castle was rebuilt into a baroque hunting and pleasure palace and ponds and animal enclosures were created. Around 1800, construction continued: The Little Pheasant Castle, the harbor, and a lighthouse (yes, there is a lighthouse in the middle of Saxony) were built. The castle complex was, however, never completely finished, but you should not miss out seeing the parts which did get finished.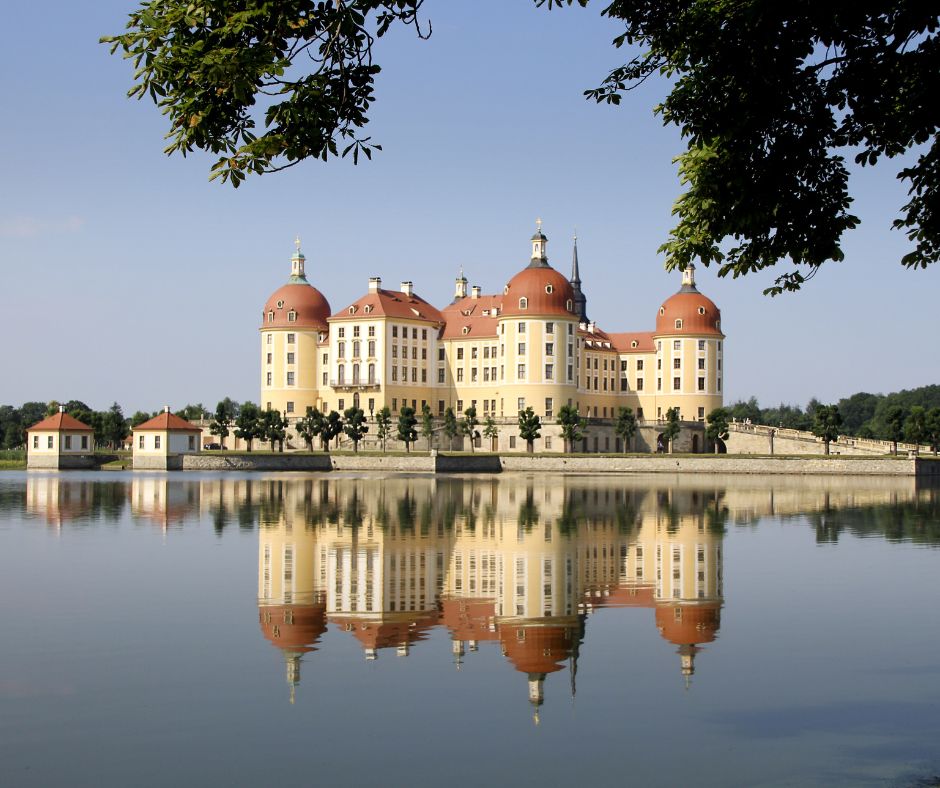 Moritzburg Castle - There is much to see
When visiting, you can see and experience a lot in the cultural landscape of Moritzburg. Here are some examples:
Visit the Moritzburg Castle and the Little Pheasant Castle. There are also various exhibitions and guided tours. You can explore the castle on your own with the Histopad and also learn more at interactive stations. Or you can get to know the Little Pheasant Castle during a guided tour and also climb the lighthouse. You can find out in advance about other guided tours by visiting the Moritzburg website.
Walk through the French garden between the two castles. The pond landscape is breathtaking and there is even a small lighthouse – in the middle of Germany. For those who want to know everything in detail, there are special tours through the park.
It is also possible to stay overnight in a vacation apartment in one of the pond houses. Waking up in the morning, looking out the window and seeing a castle – this would be a special experience for many.
Three Wishes for Cinderella – Drei Haselnüsse für Aschenbrödel
Many Germans for sure get nostalgic when visiting Moritzburg Castle. Why? Various scenes from the movie "Drei Haselnüsse für Aschenbrödel," were filmed here. This fairy tale is broadcast every year around Christmas time on various programs and therefore it became part of the Christmas traditions for many people. Today, there is a musical "Drei Haselnüsse für Aschenbrödel," which is regularly performed by the Landesbühne Sachsen on the grounds of Moritzburg Castle.
Moritzburg Castle – Well worth visiting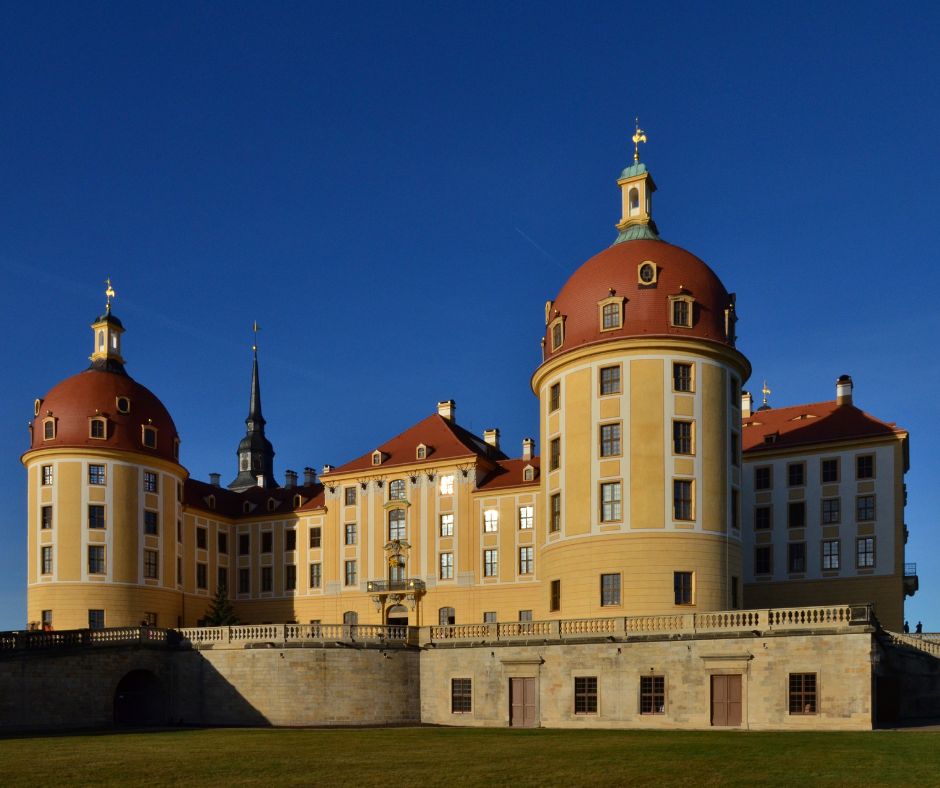 Even getting there is something you can't experience everywhere: You can arrive in style with the historic narrow-gauge railroad "Lößnitzdackel." Moritzburg Castle is located in Saxony, near the city of Dresden, where you can enroll at multiple universities. An article about Dresden will be out shortly.
So who wants to visit the castle, the park, or one of the many other attractions?